I'm the Featured Designer at Scrappy Bee from
Here is your freebie from my blog.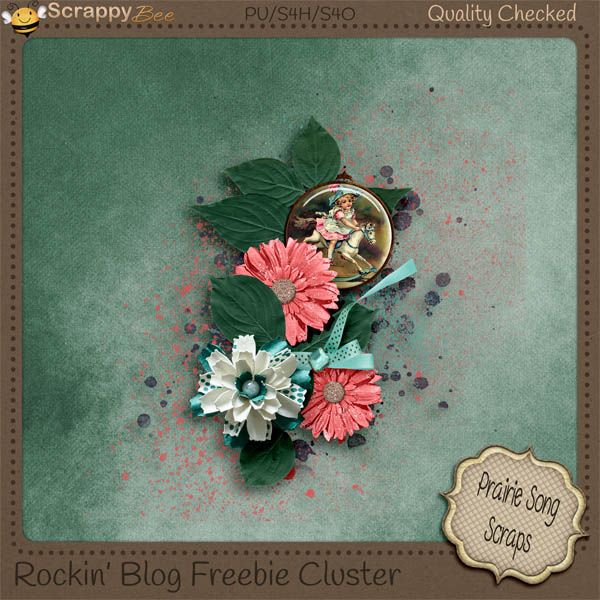 Not only is my store 40% off but the kit below is FREE.
Just follow the link and put my kit in your basket.
Go to Scrappy Bee HERE!
You can also get these companion pieces to your
freebie, Just Rockin' for 40% off!.